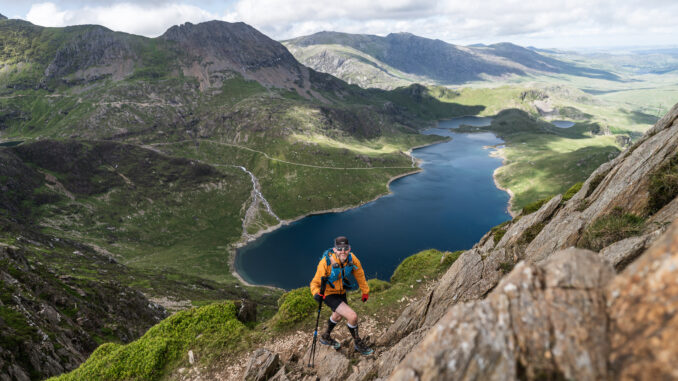 Ultra-Trail Snowdonia by UTMB set to reach new heights with an epic elite field and record breaking attendance.
Ultra-Trail Snowdonia by UTMB takes place May 12th to the 14th in Llanberis, Wales and is now the largest trail running event in the UK.
Ultra-Trail Snowdonia by UTMB will welcome more than 2,850 runners for a record-breaking fifth edition this weekend. With the most competitive and deep elite fields ever seen in a UK trail event, more than 65 nationalities will come together to take on the challenging mountainous wilderness of north Wales at Ultra-Trail™ Snowdonia by UTMB®.
Race Director, Michael Jones has seen the race grow from its humble beginnings in 2018 to the UK's most prolific ultra in 2023. He said, " Ultra-Trail Snowdonia has come a long way from its grassroots start. We've seen the interest and passion for this event grow with every passing year.  We are looking forward to welcoming runners to our host venue at the National Slate Museum in Llanberis to experience the unique Welsh culture and mythical landscapes of Eryri (Snowdonia). "

The event's tagline, "Beautiful beyond belief; savage beyond reason" is sure to live up to its name once again, with the 100-miler covering almost 10,000 meters of ascent as part of the ultimate grand-tour of Snowdonia, the epic challenge kicks off at 13:00 on Friday, May 12th.  With three other distances on offer on Saturday, May 12th,  on the 100km, 50k and 25km, each runner will discover stunning trails, technical ridges, and breathtaking views.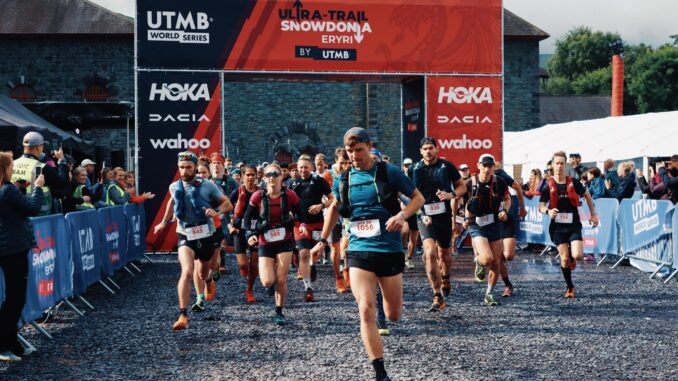 Inspired by the local Welsh mythology, each race distance proudly showcases its own event mascot: the 25K – Eagle, derived from Eryri, 50K – Welsh Dragon, 100K – wild Carneddau pony, runners might just spot one on the 100K route after leaving the second aid station! And finally on the 100M, the wild mountain goat spectators might spot one lurking around in the nearby Dinorwig slate mines.
The Runners
With such a strong elite field, the bar will be set quite high, first with British ultrarunner, Mark Darbyshire (UTMB Index 829) who heads into the 100-mile race as one of the favourites having won the 100km event in 2021 and finishing second in the shortened 165km route in 2022. He will be taking the start with a star-studded international line up, the competition is fierce and includes Istria 100™ by UTMB® 2022 winner, Peter Van Der Zon (NED – UTMB Index 832), Josh Wade (GBR – UTMB Index 855) and Grégoire Curmer (FRA – UTMB Index 859).
On the women's side Nicky Spinks looks to take the title but the task won't be simple next to Anna Carlson (SWE – UTMB Index 731) and American Sabrina Stanley (USA- UTMB Index720) .
A strong British contingent of ultrarunners continues throughout each of the distances, with Kirsteen Welch (GBR – UTMB Index 702) back to defend her title in the 50km race. Tom Evans (GBR – UTMB Index 540) will be the one to watch, having finished a stellar performance at UTMB 2022, coming in just behind the living legend Killian Jornet and the dynamic French ultrarunner Mathieu Blanchard.
Links
Live tracking for the Event is available via live.utmb.world through this link.
Related post
Ultra-Trail Snowdonia To Be UK's First UTMB® World Series Trail Running Event