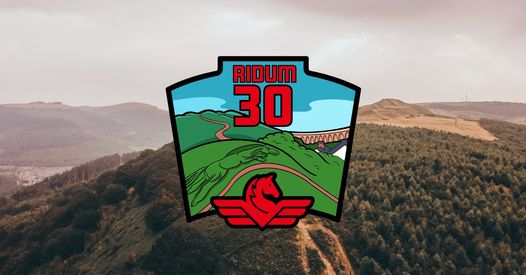 Pegasus Running's final event in 2023 took place September 2nd. The RIDUM is a 30 mile challenge around the hills of South East Wales and the Rhymney Valley Ridgeway Walk with 4252 feet of elevation.
Last year's women's winner Natalie Utting returned to set a new course record surpassing Sanna Duthie's time set in the inaugural event in 2021.
Men's winner Marcus Chesterton took 11 minutes off Chris Nottingham's course record also set in 20121 of 04:26.
The podium RIDUM placings 2023
Women
Natalie Utting 5:15
Clara Davies 5:19
Gosia Lusiak 6:08
Men
Marcus Chesterton 4.15
Neale Denton 4:43
Darren Hartley 5:15
163 finishers
Full results: Pegasusultrarunning.com/the-ridum-results-2023/
Photos on Facebook
See also:
Ultras in Wales